Last updated 11/12/14
Celtic Blessing for Hospitality

I saw a stranger yestereen,
I put food in the eating place
Drink in the drinking place
Music in the listening place
And in the sacred name of the Triune
He blessed myself and my house
My cattle and my dear ones
As the lark said in her song 'Often, often, often
Goes Christ in the stranger's guise.'
Quoted in What the Bible says about the stranger by Kieran J O'Mahony OSA. The Churches' Peace Education Programme, Irish Commission of Justice and Peace & Irish Council of Churches, Maynooth and Belfast, 1999.
I was a stranger and you welcomed me [Matt 25:35]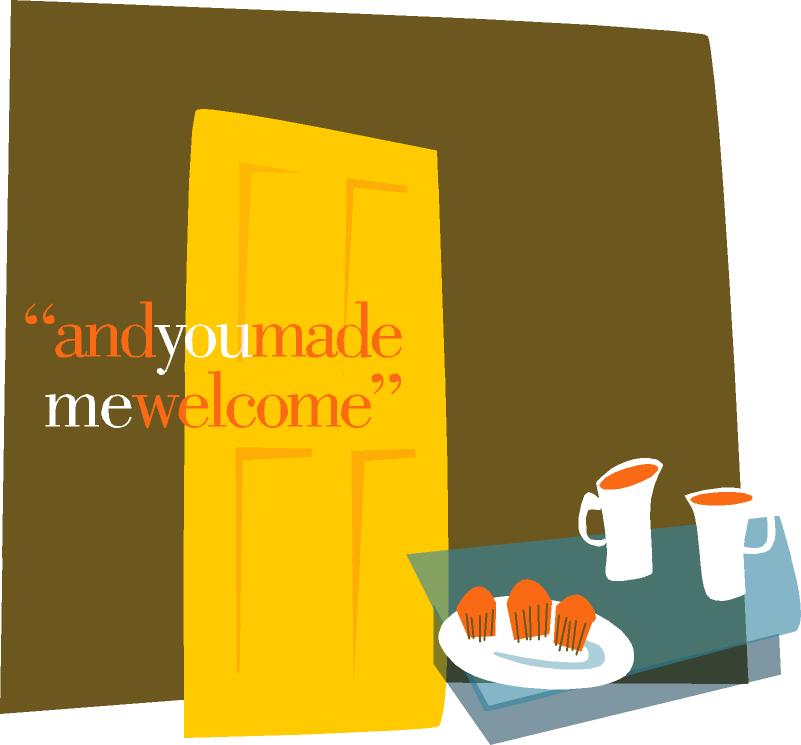 Christian love should be at the heart of all our relationships. However, we are sometimes diffident when facing people from another culture or unsure of how to communicate welcome appropriately and sensitively across cultures.
Our response should be motivated and guided by what the Bible says about relationships with incomers and people who are different from us. The Christian welcome we give should be appropriate to the needs and resources in our own locality. Christian voices tell us the experience and heart cries of others who actively seek to welcome the stranger.