EMBRACE News 2011
October 2011

BBC Lifeline Appeal on behalf of EMBRACE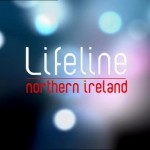 The BBC Lifeline Appeal for Autumn 2011 included a request for support for the EMBRACE Emergency Fund. In the short programme Gerry Anderson reflected on his experience of being a migrant and introduced people who have migrated to N Ireland in recent years. For some, language learning and delays in processing paperwork are challenges in settling. A small number of others face larger issues including poverty and homelessness. We are challenged to respond in appropriate welcome and
encouraged to support the EMBRACE Emergency Fund which responds to migrant destitution. View the appeal online here.
May 2011
Seeds of Hope: EMBRACE Spring Meeting and AGM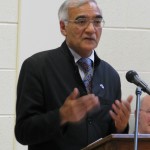 The EMBRACE Spring Meeting and AGM was held on Tuesday, May 10th in Edgehill Theological College, Belfast. A report on the evening will be carried in the summer edition of the EMBRACE news sheet. Our thanks to all who came along and to our speakers, Rev Dr Inderjit Bhogal (pictured, left) and Helen Young.
April 2011
Morning of reflection
On 4th April the EMBRACE Committee, staff and volunteers spent a morning in reflection at Drumalis Retreat Centre in Larne. Sr Anna Hainey facilitated reflection based on the feeding of the five thousand (Matt 14). A time of quiet contemplation guided by Bible readings, poetry and artwork, led to sharing of responses and fellowship as the group shared a meal together.
God is the giver and at the same time the Gift. He is the multiplier. He is himself the Bread of Life. He is food for the journey. (Extract from the reflection)
February 2011
EMBRACE workshops for churches are held in Newry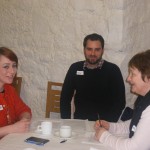 On Saturday, 12th March EMBRACE held a set of workshops for churches seeking to engage with migrant people, at Bagenal's Castle, Newry. Topics explored included how to develop existing church activities to be more inclusive of newcomers, how to run English language classes, and Friendship Clubs and Drop-In centres as means of building relationships.  The workshops also provided guidance and contacts for dealing with complex issues such as immigration status and benefits. You can read more about the workshops here.
Our thanks to Newry and Mourne District Council and the Newry District Inter-Church Forum for their assistance in facilitating the event.
January 2011
Generous response to Emergency Fund Appeal
The very cold weather in December had led to increased requests for funding for means of providing an alternative to sleeping rough for destitute migrant people. Short-term hostel accommodation and transport to family and friends who could provide a place to stay were funded through the Emergency Fund. This increase in demand meant that funds were running low but an appeal for support was responded to with great generosity and speed. This allowed us to continue to provide this vital support. Our sincere thanks to all who contributed.