A People Uprooted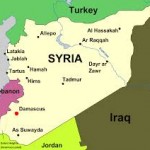 The civil war in Syria, which began in 2011, has forced millions of Syrians to flee their homes. In mid 2017 it is estimated that 6.3 million people are displaced within Syria, with a further 5.1 million taking refuge in neighbouring countries. A small number have fled further, with some coming to Europe. Images of their journeys are shown in the media and there are questions as to whether any arrive in Northern Ireland. 

UK entry through the asylum system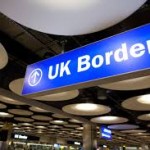 The UK Government has no plans to settle any of the Syrian refugees who are travelling through Europe. Syrians who arrive here by their own means can apply for asylum, a rigorous process where they have to convince officials that they are victims of persecution or need humanitarian protection.
There are very few asylum seekers from Syria in Northern Ireland, or Syrian refugees who have come through the asylum process.  It is thought that 14 Syrians were seeking asylum locally in the period Apr – Jun 2015.
The Syrian Vulnerable Persons Relocation (VPR) Scheme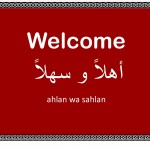 The UK Government agreed in 2015 to receive up to 20,000 Syrian refugees directly from refugee camps in countries neighbouring Syria over a period of 5 years. They are being brought through the Syrian Vulnerable Persons Relocation Scheme, and are being settled across the UK, including in Northern Ireland. By the end of 2016 over 4,000 people had arrived in the UK.  

The Process
People come directly from refugee camps in countries around Syria, as part of the UK Government's Syrian Vulnerable Persons Relocation (SVPR) Scheme. It does not involve the relocation of refugees who have arrived in other EU countries.

The scheme is based on need and is for vulnerable refugees such as survivors of torture and violence, and women and children at risk or in need of medical care. Close family can accompany them.

They will have been registered as refugees by the UN Refugee Agency (UNHCR) and put forward for consideration because the UNHCR does not think there is a future for them in their present situations.

UK officials will then do security checks and needs assessments.

The Syrian refugees who come here through the SVPR scheme will not need to claim asylum.

Central government will contribute towards the costs of the arrivals in terms of accommodation and integration support, health and education costs for the first year from arrival.

Housing will be sourced through private landlords, so no offers of housing in people's homes or holiday homes will be required in the short term.

Individuals will be given 5-years humanitarian protection in the UK, with permission to work and full access to healthcare and social welfare from the time of arrival.
For more details about the scheme read the House of Commons Library briefing paper on Syrian Refugees and the UK.
Syrian VPR Scheme Refugees in Northern Ireland

The first Syrian refugees to arrive locally through the scheme came to Belfast in December 2015. There were 51 people (10 families) in this group and they have been housed in North, South and West Belfast. As of June 2017 nine groups of refugees have been brought to Northern Ireland, bringing the total number of Syrian VPR scheme refugees welcomed here to 558.  Further small groups should arrive to be housed in different locations every few months. The final total for Northern Ireland will not be more than 2,000 people over five years. A briefing update on the VPR scheme in Northern Ireland is available at www.communities-ni.gov.uk/publications/syrian-vulnerable-persons-relocation-scheme

Derry Strabane Civic Action for Refugees has prepared a helpful guide for local people outlining ways of responding. The booklet, Help Them Live Again can be accessed at www.derrystrabane.com/refugees
The Law Centre NI and the NI Human Rights Commission have published a  guide explaining the rights of SVPR refugees in N. Ireland.
RESPONDING TO THE SYRIAN REFUGEE CRISIS

To help provide information on the Syrian refugees coming to Northern Ireland within the context of the broader scope of asylum locally EMBRACE has prepared Refugees in Northern Ireland – Some basic facts. Hard copies of this booklet are available free on request from our office.
Practical assistance
The consortium responsible for the welcome and integration of Syrian resettlement refugees in Northern Ireland has requested the following practical responses of support:
-Transport assistance (minibus/taxi/ public transport) in order to help families attending important medical appointments, English classes etc.
– ESOL tutor volunteers who would be willing to help identified community organisations delivering English classes from Entry level 0 – absolute beginners – up to Entry level 1
– Essential food, household and general items needed to assist with their first couple of weeks of settling in Northern Ireland (See list of items here – cash donations can also be received)
If you can help please contact Ligia Parizzi, email: lparizzi@brysongroup.org, tel: (028) 90 325 835 Ext 208
Good Practice
There is good practice guidance on respecting the rights of Syrian refugee families to privacy and family life in the Safeguarding Guidance document prepared by Bryson Intercultural and at the end of the Department for Communities briefing document.
Other assistance
A group of concerned Christians has set up a website to provide information and ways of responding to the Syrian Refugee Crisis, for people in Northern Ireland. Visit www.helprefugeesnow.com
Evangelical Alliance has listed 5 ways the Church can respond to the Refugee Crisis.
Charities working directly or through partners in Europe and the Middle East value financial contributions to their work with refugees. Charities include Christian Aid, St Vincent de Paul, Trocaire and Tearfund.
Bryson Intercultural co-ordinates the consortium responsible for the welcome and integration of Syrian refugees being brought to Northern Ireland through the SVPR scheme and can receive offers of help from the public. Contact Ligia Parizzi on 028 9032 5835 ext 208. For more information visit the Bryson Intercultural website.