Refugees in Northern Ireland 2020-21: Some basic facts
This booklet provides a detailed overview on the issue of refugees in Northern Ireland. First produced in 2016, it has been updated yearly. The latest edition, for 2020-21, is now available as a pdf to read or download – please click on the link below.
Refugees in Northern Ireland: Some Basic Facts 2020-21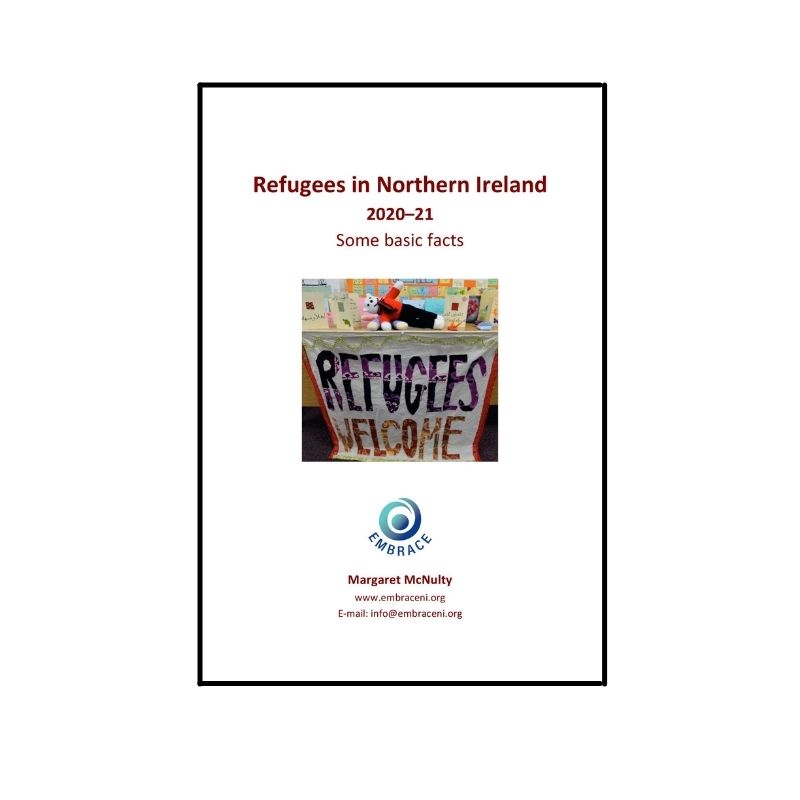 Hard copies are available on request.