This site supports the work of EMBRACE in building a welcoming community by providing background information, details of EVENTS and ideas for response. Please browse through the pages and if you require further information, CONTACT US. 
---
Prayer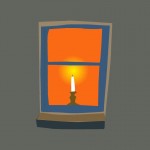 The June Prayer Letter reflects on verses from Ecclesiastes chapter 3 encouraging taking time to listen and learn before responding in appropriate acts of justice and compassion on behalf of vulnerable migrants.  
Please use the prayer letter to inform your prayers.
Prayer sheets from previous months can be accessed here. 
---
LATEST JUNE 2017
REFUGEE WEEK 
Refugee Week 2017 runs from 19th – 25th June.
Launch
The launch will take place on Monday 19th June, at Belfast City Hall from 12 noon till 2pm and all are welcome. A programme of Refugee Week events will be available at the launch.

Locked Away: the reality of immigration detention | 21 June 2017 | Club Room 3/4, Queens Students Union, 75 – 79 University Road, Belfast BT7 1NF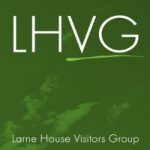 As part of this year's Refugee Week  Larne House Visitor Group and Second Chance Cinema are staging a film screening and panel discussion on immigration detention in the UK. The event is free and runs from 6.30pm to 9pm.
For more on this event see http://refugeeweek.org.uk/events/locked-away-reality-immigration-detention/
For more about the Larne House Visitor Group see http://www.larnehousevisitorgroup.org.uk/
SYRIAN REFUGEES
A Northern Ireland update on the Vulnerable Persons Relocation Scheme through which the UK government brings refugees of the conflict in Syria from refugee camps in the region to the UK is available at https://www.communities-ni.gov.uk/publications/syrian-vulnerable-persons-relocation-scheme. As of April 2017, 511 people had been brought to N Ireland through the scheme since it began in 2015.
Support
The consortium tasked with providing support to Syrian refugees brought here through the scheme has greatly appreciated the contributions of goods and financial  support given by individuals and groups.  As more refugees arrive, continued support is needed, and the consortium has provided a list of suggested items for donation.
EMBRACE has been providing funding for an initial fuel supply, some toiletries and baby items. We are grateful to all to have contributed to this support.
Information
To help provide information on the Syrian refugees coming to Northern Ireland within the context of the broader scope of asylum locally EMBRACE has prepared Refugees in Northern Ireland – Some Basic Facts. Hard copies of this booklet are available free on request from our office. See also Syrian refugees in Northern Ireland page.
---
Building understanding in Churches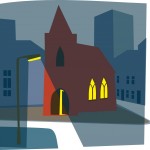 If your church is interested in learning more about migrant people and ways in which the local church can build relationships, EMBRACE can offer talks, workshops and migration awareness training. Please contact our office for more information on 028 9066 3145 or email info@embraceni.org.
A list of what EMBRACE can offer church groups is available to view here.
---
English Classes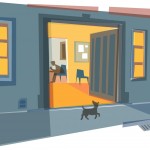 There are many opportunities to improve English language ability with classes run in most towns across Northern Ireland, for details of classes and when they are run see our list here and on our English Language Classes page. If you know of any other classes which are not listed, or know of any changes to the information given, please send the details to our office, info@embraceni.org.
For EMBRACE resources to support learning English see our toolkit.

---
New

Resources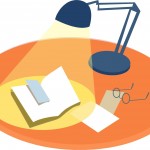 For all EMBRACE resources visit our resources page
EMBRACE News Sheet 33 Autumn 2016
Our latest news sheet includes information on the refugee sponsorship scheme currently being piloted in England and an update on Syrian resettlement programme refugees in Northern Ireland.
Who's Who? Who's Here? 2017
A leaflet providing an overview of migration locally. Hard copies are available on request from our office.

EMBRACE Hear My Voice DVD

The EMBRACE Hear My Voice DVD is a collection of personal reflections of migrant people and people seeking asylum as they settle in Northern Ireland, and includes some of the challenges and some thoughts about what the local church has done to help. The DVD can be viewed here, or a hard disc copy is available free on request from our office.
Information Sheets
EMBRACE has prepared a series of information sheets on aspects of migration
Human Trafficking & Modern Slavery Revised Autumn 2016
Migration and Us Revised Spring 2015
Refugees in Northern Ireland Summer 2016
Responding to Racism Revised Spring 2015
Roma People Revised February 2014
The Polish Community Spring 2017
Attitudes Towards People of African Descent Autumn 2014
Opinions on Immigration in Northern Ireland Revised Spring 2015
Interfaith Relationships Revised Winter 2016/17
Syrian Refugees Summer 2016
Poverty and Destitution in Asylum System Winter 2016/17
Poverty & Destitution Experienced by People from Other Countries Winter 2016/17

Racial Equality Strategy Response
You can read the consultation response from EMBRACE to A Sense of Belonging: Delivering Social Change through a Racial Equality Strategy for Northern Ireland 2014–24 prepared by the Office of the First Minister and Deputy First Minister here.
---
BUILDING A WELCOMING COMMUNITY
I was a stranger…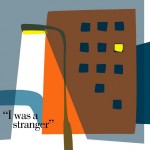 Northern Ireland is becoming richer in its diversity of culture and ethnicity as it becomes home to an increasing number of people from other countries. Some come seeking asylum, others to fill job vacancies or to study in our universities and colleges. There are also people from minority ethnic backgrounds who have always lived here. The needs of each are as individual as the experiences each person brings, but common to all is the desire to be safe and to know the acceptance of the local community.
…and you made me welcome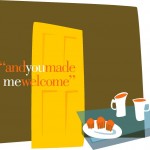 EMBRACE seeks to equip the church to fulfil its call to welcome our new neighbours, by providing information, training, materials and channels for practical help. In doing this we seek to build a community which welcomes and respects diversity. See About Us for a fuller description of our activities.
On this site you will find information relating to the situation for people seeking asylum, refugees, migrant workers and people from resident minority ethnic backgrounds within Northern Ireland. There are also links to related sites. Please use our Contact Us link for further information or to comment on this site.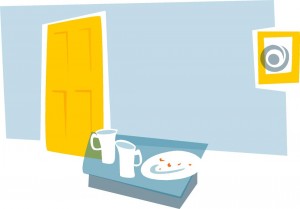 'I was a stranger and you made me welcome'
Matthew 25:35
We have taken reasonable measures to check the accuracy of the information on this site and trust that it is useful. However, it is intended as a general summary of information and should not take the place of written law or regulations.
The inclusion of links to organisations in any section is not an endorsement of these groups. We cannot take responsibility for information contained on other websites.