This site supports the work of EMBRACE in building a welcoming community by providing background information, details of EVENTS and ideas for response. Please browse through the pages and if you require further information, CONTACT US. 
---
Prayer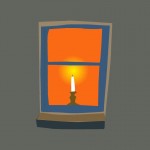 September brings a new academic year and for some refugee and migrant children the experience of a new school. It is also a time when many English language classes start again after the summer break. The September prayer letter reflects on these opportunities to bring people from different backgrounds together and encourages us to pray for relationships to be built through new conversations.  
Please use the prayer letter to inform your prayers.
Prayer sheets from previous months can be accessed here. 
---
LATEST AUTUMN 2017
Opportunity to hold a Small Worlds event
Stephanie Mitchell is available to run Small Worlds workshops free of charge and for any age group, provided they are held within the Belfast City Council area, have a minimum of 16 participants and are completed by the end of September. To discover more about Small Worlds see the Small worlds flier
Contact Stephanie at 07548 938 508  or email stephanie.mitchell@sbrtr.org.uk to take forward this opportunity.
IELTS Teacher Two Day Workshop
Date & Time: 19 and 20 September, 8.45am – 4pm
Venue: South Eastern Regional College, 25 Castle Street, Lisburn, BT27 4SU
Details: This free two day workshop has been developed by teaching experts at British Council and is delivered by trained professionals, experienced in IELTS. The sessions are designed with practical learning aims in mind and to support the teaching of IELTS, with ideas and materials which can be taken away and used in the classroom. The workshop will focus on the four parts of the test – Writing, Listening, Speaking and Reading and will provide top tips and discussion opportunities. Participants will receive a certificate at the end of the workshop.  Places are limited and will be issued on a first come, first served basis. Please contact Sue Davies to register ielts.marketing@britishcouncil.org
Syrian Vulnerable Persons Relocation Scheme Refugee Awareness and Arabic Culture Training Session
Date & Time: Thursday 21st September, 9.30 am – 4pm
Venue: Emmanuel Church, 23a Castle Lane, Lurgan, Craigavon, BT67 9BY
Details: An opportunity to learn about people seeking refuge in N Ireland and in particular those being brought here through the Syrian Vulnerable Persons Relocation Scheme. For details on how to book a place see Invitation
Living Library
Date & Time: Wednesday 25th October, 10am
Venue: Details of the Belfast city centre venue will be provided following registration.
Details: As part of the DiverseCity Programme, Belfast City Council is hosting a Living Library Event. The living library allows you borrow a person instead of a book. Instead of reading a book, you sit with a person for a one-to-one 20 minute conversation. All of the people in the Living Library are from a wide range of backgrounds and life experiences. There are 13 Living books / people available for you to choose from.
For more details see www.belfastcity.gov.uk/events/Event-70908.aspx
To book a timeslot for borrowing the book and give you further details about the event call 028 9027 0663 or email goodrelations@belfastcity.gov.uk
SYRIAN REFUGEES
A tenth group of Syrian refugees arrived in Northern Ireland on 16th and 17th August 2017 through the Vulnerable Persons Relocation scheme, bringing the total to 632 people who have been welcomed here since the scheme began in 2015. The latest briefing on the scheme can be accessed here www.communities-ni.gov.uk/publications/syrian-vulnerable-persons-relocation-scheme
Support
The consortium tasked with providing support to Syrian refugees brought here through the scheme has greatly appreciated the contributions of goods and financial  support given by individuals and groups.  As more refugees arrive, continued support is needed, and the consortium has provided a list of suggested items for donation.
EMBRACE has been providing funding for an initial fuel supply, some toiletries and baby items. We are grateful to all to have contributed to this support.
Information
To help provide information on the Syrian refugees coming to Northern Ireland within the context of the broader scope of asylum locally EMBRACE has prepared Refugees in Northern Ireland – Some Basic Facts. Hard copies of this booklet are available free on request from our office. See also Syrian refugees in Northern Ireland page.
---
Building understanding in Churches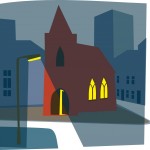 If your church is interested in learning more about migrant people and ways in which the local church can build relationships, EMBRACE can offer talks, workshops and migration awareness training. Please contact our office for more information on 028 9066 3145 or email info@embraceni.org.
A list of what EMBRACE can offer church groups is available to view here.
---
English Classes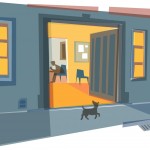 There are many opportunities to improve English language ability with classes run in most towns across Northern Ireland, for details of classes and when they are run see our list here and on our English Language Classes page. If you know of any other classes which are not listed, or know of any changes to the information given, please send the details to our office, info@embraceni.org.
For EMBRACE resources to support learning English see our toolkit.

---
New

Resources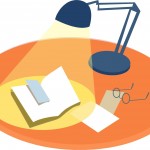 For all EMBRACE resources visit our resources page
EMBRACE News Sheet 33 Autumn 2016
Our latest news sheet includes information on the refugee sponsorship scheme currently being piloted in England and an update on Syrian resettlement programme refugees in Northern Ireland.
Who's Who? Who's Here? 2017
A leaflet providing an overview of migration locally. Hard copies are available on request from our office.

EMBRACE Hear My Voice DVD

The EMBRACE Hear My Voice DVD is a collection of personal reflections of migrant people and people seeking asylum as they settle in Northern Ireland, and includes some of the challenges and some thoughts about what the local church has done to help. The DVD can be viewed here, or a hard disc copy is available free on request from our office.
Information Sheets
EMBRACE has prepared a series of information sheets on aspects of migration
Human Trafficking & Modern Slavery Revised Autumn 2016
Migration and Us Revised Spring 2015
Refugees in Northern Ireland Summer 2017
Responding to Racism Revised Spring 2015
Roma People Revised Summer 2017
The Polish Community Spring 2017
Attitudes Towards People of African Descent Autumn 2014
Opinions on Immigration in Northern Ireland Revised Spring 2015
Interfaith Relationships Revised Winter 2016/17
Syrian Refugees Revised Summer 2017
Poverty and Destitution in Asylum System  Revised Autumn 2017
Poverty & Destitution Experienced by People from Other Countries Winter 2016/17

Racial Equality Strategy Response
You can read the consultation response from EMBRACE to A Sense of Belonging: Delivering Social Change through a Racial Equality Strategy for Northern Ireland 2014–24 prepared by the Office of the First Minister and Deputy First Minister here.
---
BUILDING A WELCOMING COMMUNITY
I was a stranger…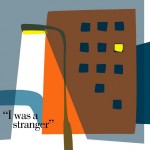 Northern Ireland is becoming richer in its diversity of culture and ethnicity as it becomes home to an increasing number of people from other countries. Some come seeking asylum, others to fill job vacancies or to study in our universities and colleges. There are also people from minority ethnic backgrounds who have always lived here. The needs of each are as individual as the experiences each person brings, but common to all is the desire to be safe and to know the acceptance of the local community.
…and you made me welcome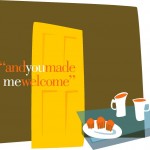 EMBRACE seeks to equip the church to fulfil its call to welcome our new neighbours, by providing information, training, materials and channels for practical help. In doing this we seek to build a community which welcomes and respects diversity. See About Us for a fuller description of our activities.
On this site you will find information relating to the situation for people seeking asylum, refugees, migrant workers and people from resident minority ethnic backgrounds within Northern Ireland. There are also links to related sites. Please use our Contact Us link for further information or to comment on this site.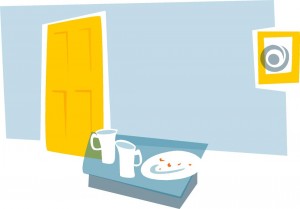 'I was a stranger and you made me welcome'
Matthew 25:35
We have taken reasonable measures to check the accuracy of the information on this site and trust that it is useful. However, it is intended as a general summary of information and should not take the place of written law or regulations.
The inclusion of links to organisations in any section is not an endorsement of these groups. We cannot take responsibility for information contained on other websites.