New Welcome! Poster now available
Embrace have provided a resource for churches to use that allows them to create a welcome for anyone speaking a foreign language who may be coming into their building for the first time. 39 languages other than English are included in the poster – including all the most common foriegn languages spoken in Northern Ireland.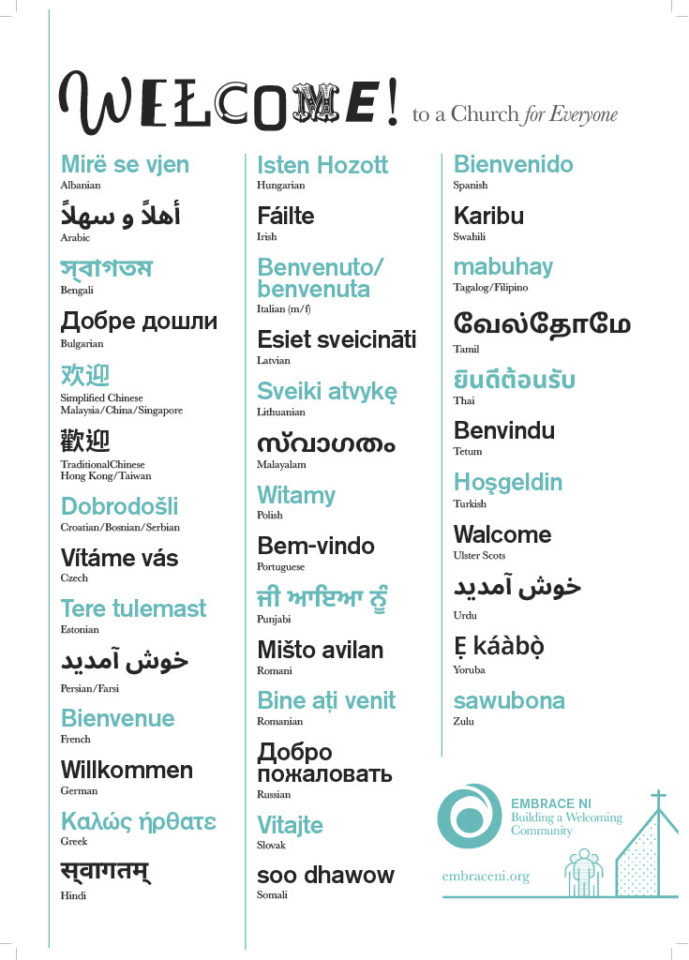 The poster is available as a pdf to download for free:
Click here for the pdf.
Or you can order a hard copy for free, we only ask for a donation of £3.50 to cover postage and packaging. Please email us to request copies. Contact us here:
Donations can be made using the Donate button on our home page.